Here's my own version of making a sock bunny - a.k.a a soft bunny toy made out of a sock!
This is my second sock bunny and it was made by special request for our new puppy. They make great little toys but because they're made of knitted sock jersey (which is quite hard wearing) they also make great dog toys.
I should mention now that our puppy is a miniature dachshund and so the sock bunny is currently about the same size as the puppy!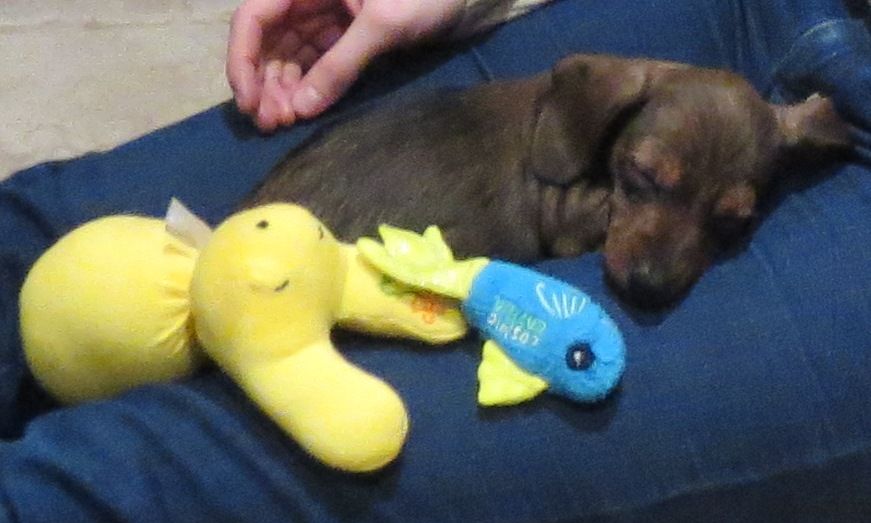 Sleeping puppy and sleeping sock bunny (and a cosmic fish thrown in for good measure)
This is a hand sewing project, which makes it nice and easy, so you will need:
Needle
Thread
One Sock (for bunny)
Stuffing (toy stuffing / scrap material / laddered tights / other sock etc)
Embroidery thread / fabric marker for sock bunny's face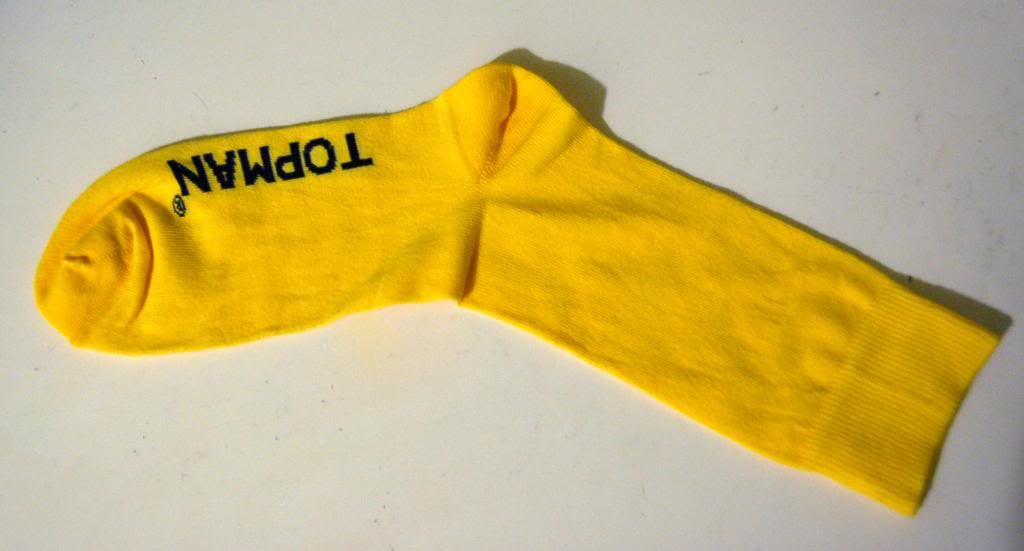 Step 1: Lie your sock flat on a table and cut the end of the toes off.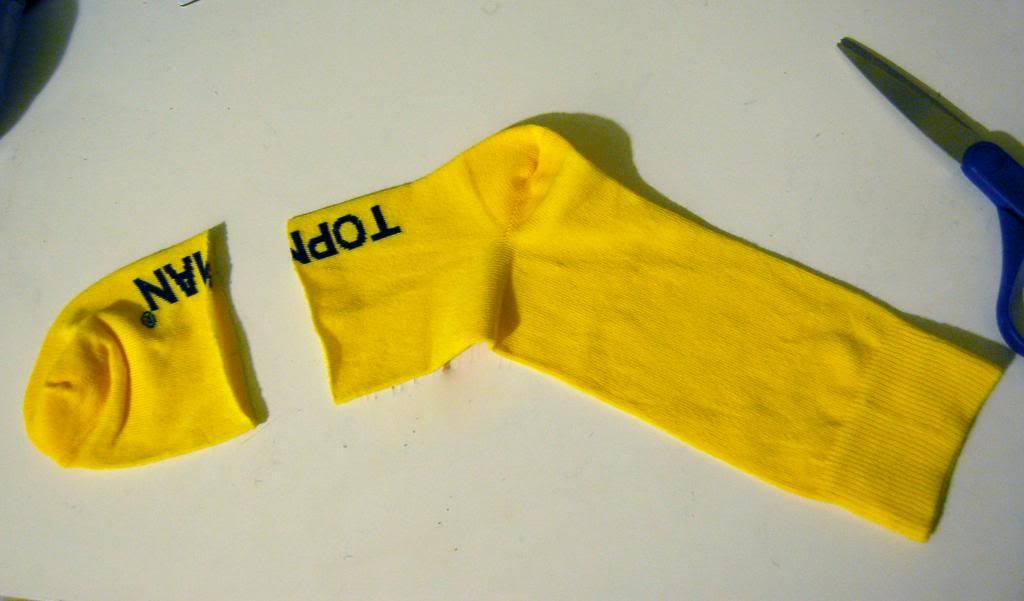 The heel of the sock makes the bunnies face.
Step 2: Cut down the folds in your sock to form two ears.
Before the next step, I used some of the offcuts to block out the writing on my sock by appliqueing them over the top.
Step 3: Turn the sock inside out and pin and sew the ears with small, neat running stitches and trim.
Step 4: Turn the right way round and poke the ears into shape. You can now embroider or draw on a face for your sock bunny (putting your hand inside the sock when you do this helps it to all line up!)
No face!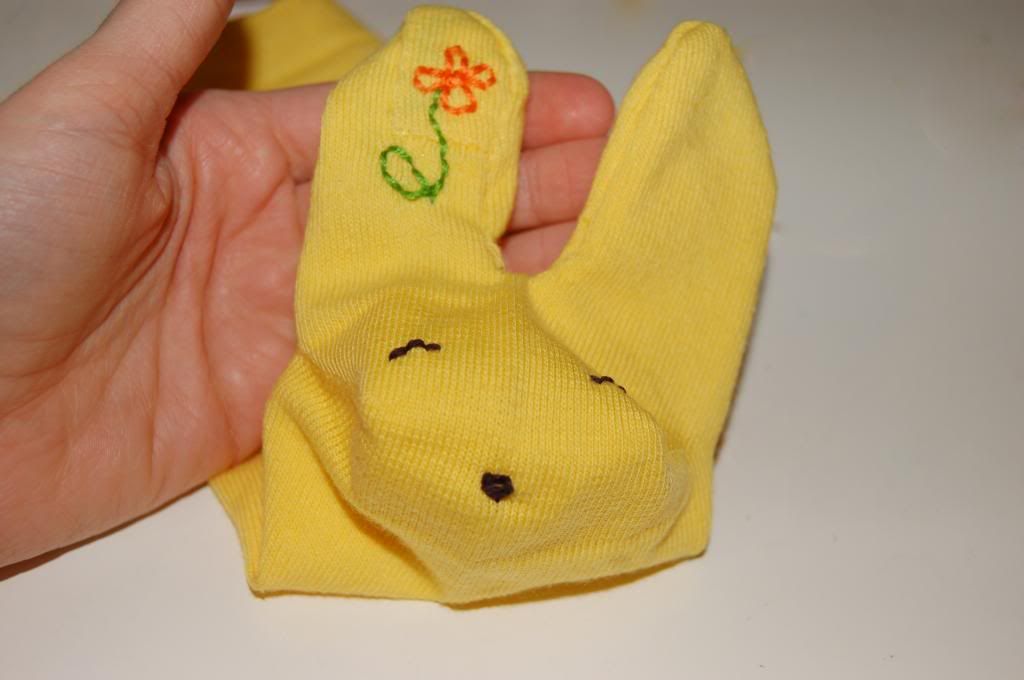 That's better!
Step 5: Cut the elastic ribbing off the sock and using long loose running stitches, sew around the bottom of the heel and the base of the sock. When you stuff the sock bunny, you can then pull these threads to tie off each section easily. Tie them in a bow to stop them unthreading when you stuff the sock bunny.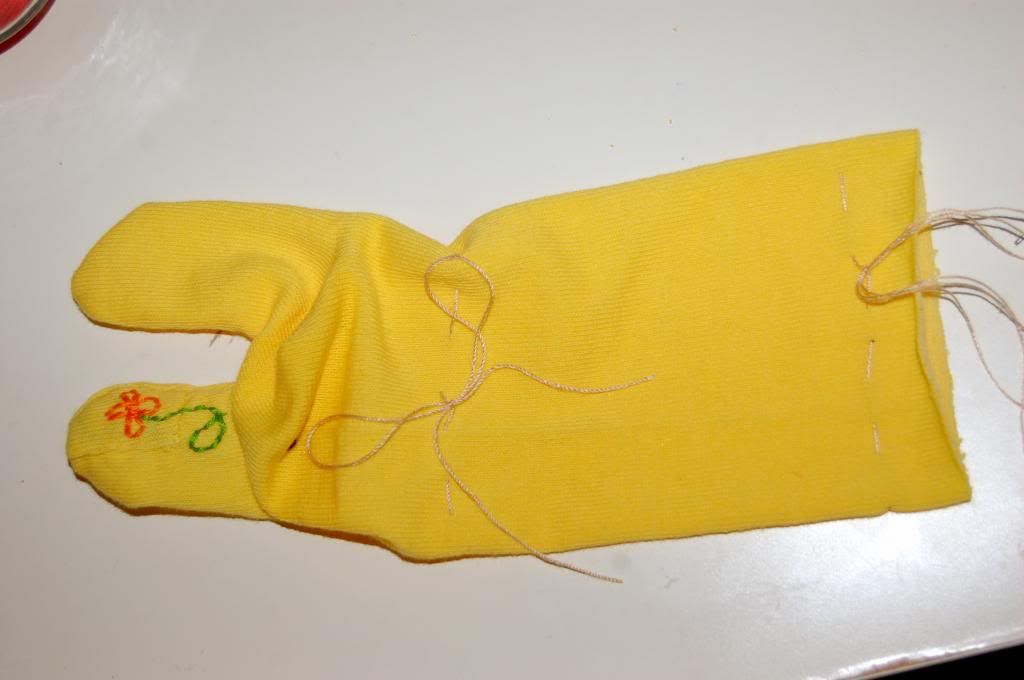 Step 6: Stuff your sock bunny with some stuffing. This sock bunny was stuffed with toy stuffing so its really squishy but if you want one that stands up by itself, use old clothing rags, old socks or even ripped tights. Just make sure you distribute the stuffing evenly! Then tie off the pull cords tightly and knot.
My sock bunny was traveling ahead of me to the puppy so I sent it with stuffing instructions.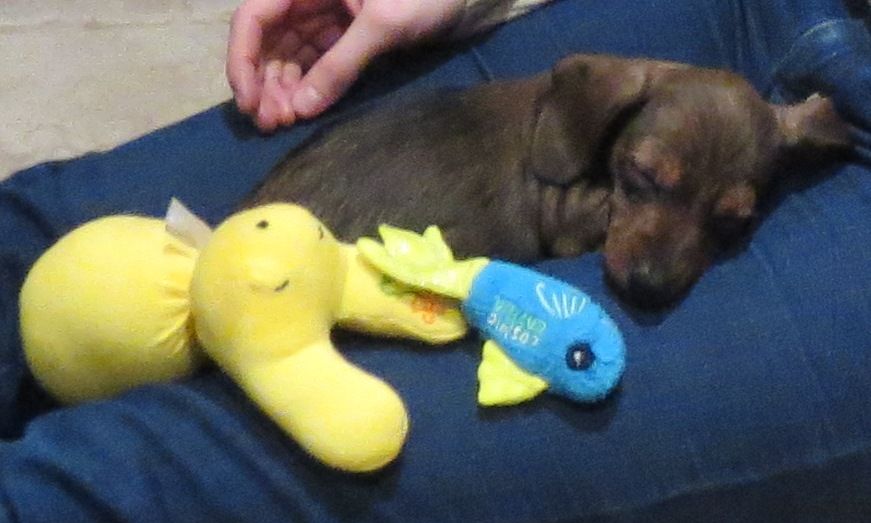 This sock bunny has a bow tied round his neck to make him extra pretty.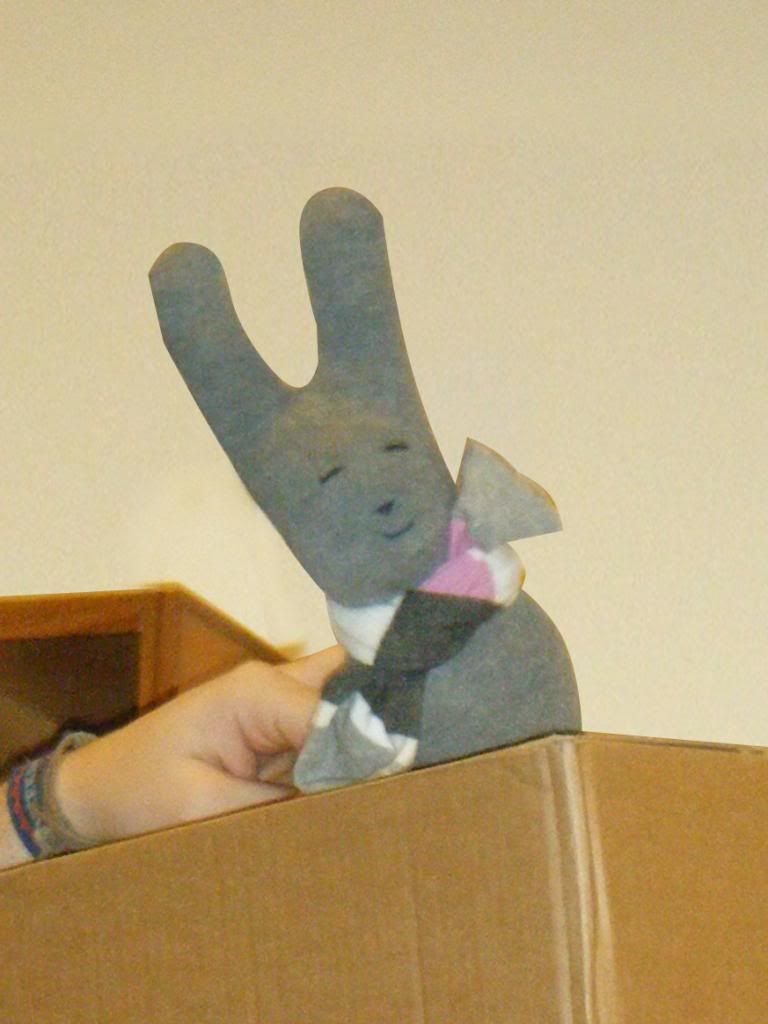 This is the original sock bunny, galavanting at uni before he was given to my sister as a present. He is a winter bunny, hence the sock scarf!
And voila! One sock bunny! The perfect present for puppies and sisters alike!

Sorry it took me so long to post again - it's been a busy month! Hopefully there will be more opportunities for craft soon!