Finally I have gotten round to making a logo for my blog (yes, I know I ought to be revising but it's a Saturday!) and with that comes an explanation of the name Paper Yak.
Anyone who knows me personally may be aware that during my gap year I spent a month in Nepal with an organisation called World Challenge. What World Challenge do is organise international 'adventure' trips which include charity work, so you are responsible for earning up to (or over) £3000 during the year and a half before your trip through hard graft and once you pay them that hefty sum they sort out flights, adventure insurance, responsible tour operators, emergency back-up, health care and a 10 day charity placement. I know what you're thinking, I could have done this for much cheaper on my own initiative, but at 18 I didn't have the inclination to go alone and wouldn't have even known where to start; plus my school organized trips with them! We still had freedom as we wrote the itinerary ourselves, booked the hotels and fed ourselves for the whole month.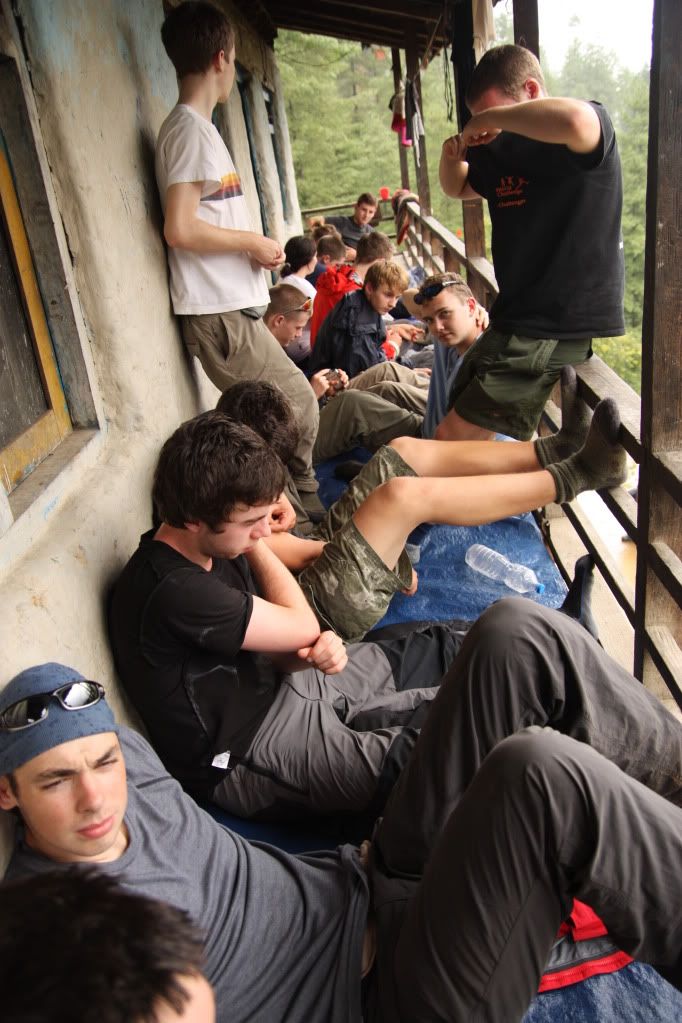 Eating breakfast on the first day of trek. We were on a balcony to avoid the leeches! (Credit: Julien)
About a quarter of the way round our 17 day Langtang trek (pre-monsoon)
During my month in Nepal, we spent two weeks hiking the Langtang trek of the Himalayas (no mean feat thank you very much!), worked for 10 days in a charity school in Boudhanath, and the rest of it was spent either in transit or sight-seeing in and around Kathmandu. As you can imagine, I have loads of photos and as most of us took cameras we pooled all the photos together so everyone could share them at the end of the trip. There were 17 of us in total, so quite a few photos and as my camera gave up a while in (the internal workings of a camera don't like monsoon rain or leeches) the photos you see in this post are a selection of other peoples - hence the different qualities of resolution.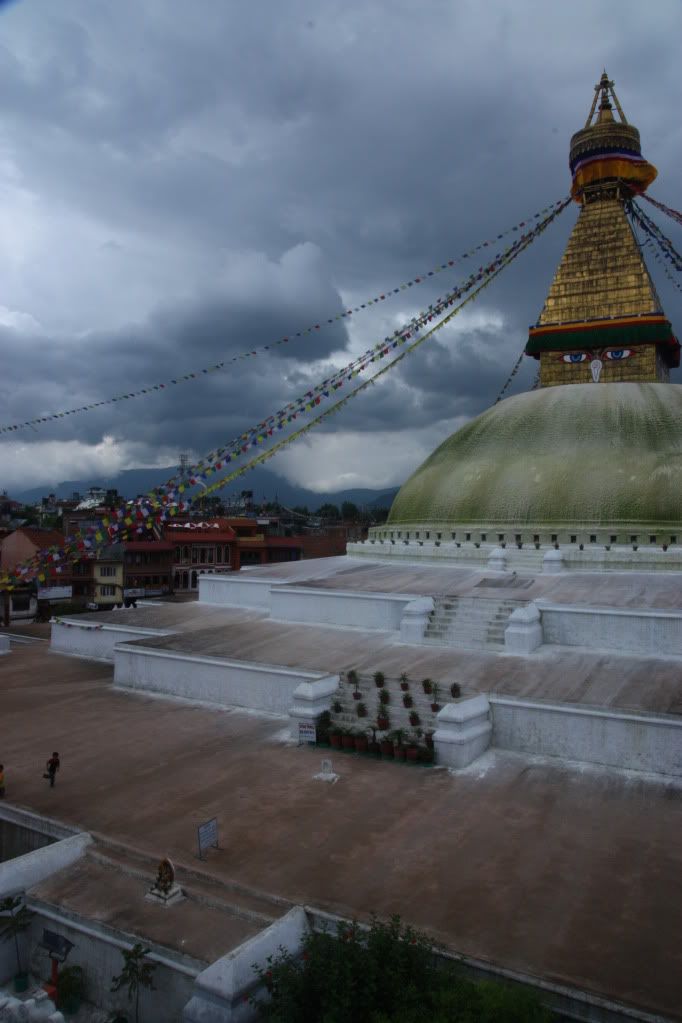 The Stupa in Boudhanath (the world's largest infact) (Credit: Julien)
View from the top of a mountain of a glacier (Credit: Tim)
Anyway, on with the reason behind the name. While we were in Kathmandu, I found an amazing Nepalese fair-trade handmade paper shop with some really outstanding products in it, so took a business card in the hope of starting an online shop in the UK sourcing from Nepal. For personal reasons, it fell through but the name I came up with the company was Paper Yak, and that sort of stuck! Paper because I was going to sell paper products, and Yak because there are
so many
yak in the mountainous regions of Nepal.
Yak crossing a river bed at the head of the Langtang Valley (Creidt: Tim)
As it's a mostly Hindu country, they don't eat cow - it's a holy animal dontcha know - but those who did eat meat, ate yak! After a month there, I had become truly acquainted with these beasts and let me tell you one thing; a yak burger with yak cheese
does not
taste the same as a cheese burger!
Julien's idea of a hilarious photo subject - me being very ill during a 9 hour coach ride in the mountains (Credit: Julien)
So that's where the yak part came from. Now for the big reveal, my new logo...
You may have noticed I've already put it on the right side of the blog which may have lessened the shock of the 'big reveal'...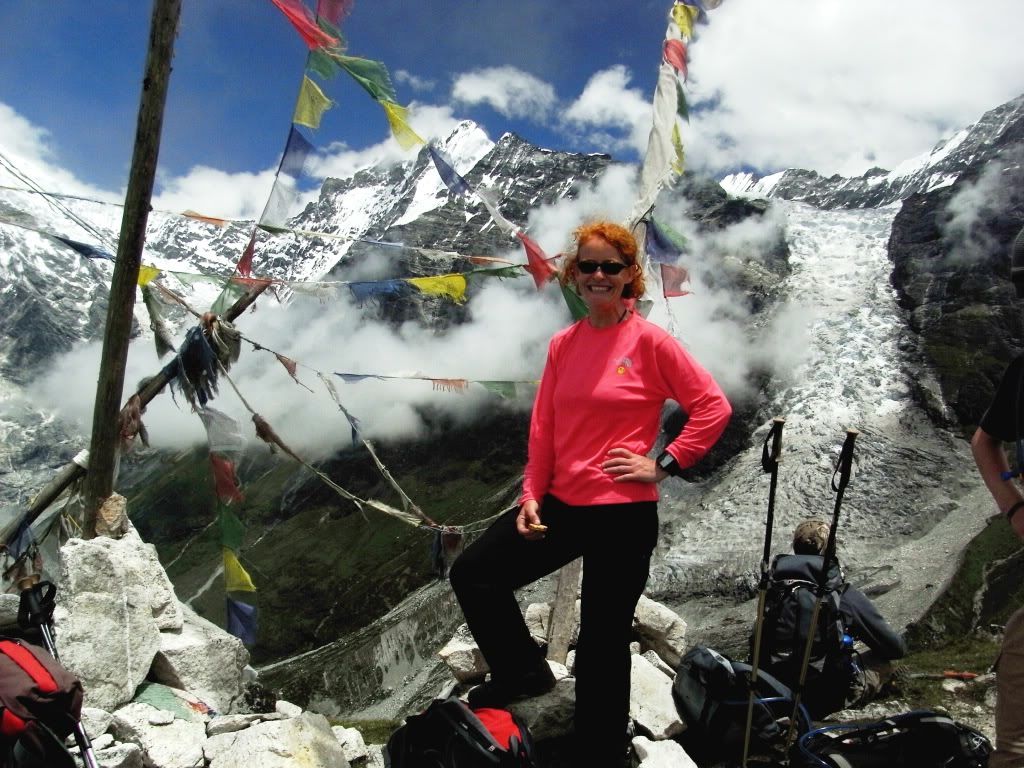 Though I drew this myself, all credit for the actual image goes to the effervescent Tanya for taking this photo. Tanya is a real inspiration and I cannot express how much she helped me go on when I was struggling with whatever life decided to throw at me on trek in Nepal. She is a true explorer and if by chance she ever comes across this blog, I hope she likes it! And doesn't mind me mentioning her...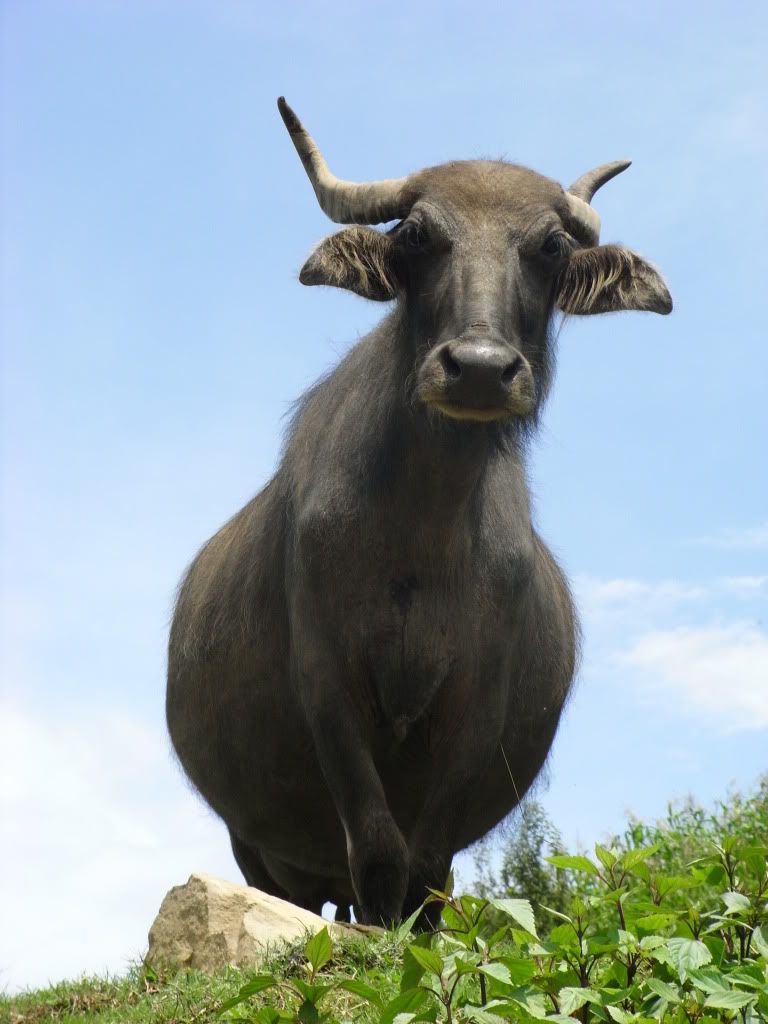 I think this yak was as surprised to see us as we were to see it - on the way back down into Kathmandu (Credit: Tanya)
So that's the blurb behind the name! Gosh, don't you feel enlightened? All these things you never knew about me... I promise I'll be back with crafts after my impending exams! I can't not be, my petticoat fabric arrived the other day!